Attention!
We recommend that you communicate with photographers via messages on the MyWed website solely.
In this case only we can help you out with any controversial issue you might encounter.
Contact photographer
Igor Bulgak
+7 928 900-00-40
MyWed member for 10 years and 2 months
Фотограф года 2015 по версии журнала Wedding ТОП-20 лучших свадебных фотографов мира 2015 по версии www.fearlessphotographers.com Финалист в номинации фотограф года 2014 по версии журнала Wedding 1е место Mywed DesignBook Award 2014 Финалист Wedlife Award 2013 Финалист Mywed award 2012
achievements
65 photos and 7 wedding storiesin the Best of the Year
72
80 photos and 7 wedding stories in the Best of the Week
87
84 photos and 7 wedding stories in Editors' Choice
91
MyWed Party 2013, 2014 attendee
2
Charge per hour
220 USD
10 hours minimum
Дата мероприятия
Этот день свободен
Finalist of the
MyWed Award 2017
in the "Recognizable world's places" nomination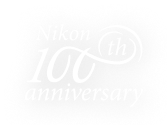 Nikon D3
f/7.0
14 mm
1/2000
125
Are you sure you want to delete the comment?