Winnaars van de "Familieverhalen" en "Liefde na de bruiloft" nominaties ontvangen de Canon EOS R6 Body camera's
De competitiepartner — Canon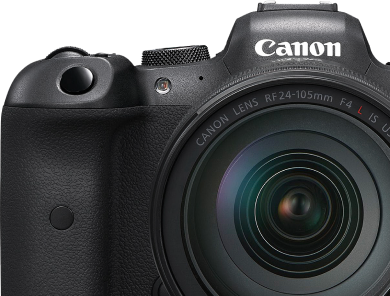 1200 USD
De winnaars van de losstaande foto nominatie krijgen elk $100
140
10 finalisten voor elke nominatie ontvangen 12 maanden MyWed Pro-lidmaatschap Competitiefases
Inzendingen accepteren

Deadline

1 november 2021 — 10 januari 2022

10 januari

Voordracht

11 — 31 januari

Beoordeling

1 — 15 februari

Bekendmaking van de winnaars

Resultaten

25 februari
2 beste series nominatie
Familieverhalen
Fotoserie over de kindertijd, familie, het verwachten en de geboorte van een kind
Liefde na de bruiloft
Fotoserie die een verhaal verteld over verliefde koppels
12 losstaande foto nominaties
Fantastische jury
regels
Wie kan deelnemen?
Elke professionele fotograaf van wettelijke leeftijd.
Groottes en formaten
Iedereen geniet van prachtige foto's van hoge kwaliteit. Upload alstublieft foto's met een resolutie van minstens 2400 pixels aan de lange of grote kant.
Het bestand moet de EXIF-gegevens bevatten, zodat we de datum van de foto kunnen controleren.
Auteurschap van foto 's
De auteur van een foto wordt beschouwd als de persoon die de camera vasthield en op de sluiterknop drukt.
Bij het insturen van een foto voor de MyWed Award competitie, bevestigt u dat u de auteur bent.
U garandeert ook dat er geen bezwaren door derden zijn bij het gebruik van uw foto's in de competitie.
Hoe neemt u deel?
U moet lid van MyWed zijn om deel te nemen.
Meld u aan op MyWed, voeg 20 foto's aan uw portfolio en wacht op de goedkeuring van onze redacteurs.
Nadat uw account is goedgekeurd, kunt u foto's insturen voor de competitie.
Bent u al lid? Kies simpelweg foto's en verhalen uit uw portfolio.
Aantal reeksen en foto's
U kunt slechts één foto indienen voor elke nominatie van één shot en één fotoserie voor de "Familieverhalen" en "Liefde na de bruiloft" nominaties. De serie moet tussen de 20 en 60 foto's bevatten.
Deelnamekosten
Deelname aan de competitie is gratis tot 20 november 2021. Na de datum: gratis voor MyWed Pro-leden of 45 USD voor alle nominaties.
Prijzen
Winnaars van de "Familieverhalen" en "Liefde na de bruiloft" nominaties ontvangen de Canon R6 Body camera's.
De nominaties van één shot hebben een totaal prijzengeld van $1200 (winners in elk van 12 nominaties ontvangen $100).
Een winnaar is uitsluitend verantwoordelijk voor het betalen van enige belasting op het prijzengeld, als dit wettelijk is vereist voor hun land.
Welke foto's mogen worden ingediend?
Alleen foto's uit 2018 – 2021 worden geaccepteerd.
Houd in acht dat een fotoserie die wordt ingediend voor de "Familieverhalen" nominatie moet bestaan uit foto's van één familie. Hetzelfde geldt voor de "Liefde na de bruiloft" nominatie.
Welke foto's zijn verboden?
Stuur geen foto's in met lijsten, enorme watermerken of logo's.
Vermijd ook foto's met tweeluiken, drieluiken, meervoudige belichting, overmatige post-productie, designelementen etc.
Foto's uit workshops zijn niet toegestaan.